Welcome to the Water Cooler!
Have you got an item you need to sell? Perhaps you are looking to buy a used piece of equipment? Members can post their For Sale or Wanted items on this page. Fill out the form here and return it to the office or just send Heather an e-mail with the specifics and we will post it for 2 months.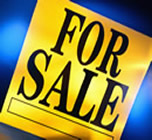 Nothing at this time!

Nothing at this time!

Illinois Rural Water Association
3305 Kennedy Road; PO Box 49
Taylorville, IL 62568
Phone: 217-287-2115
Fax: 217-824-8638
Email: ilrwa@ilrwa.org
Privacy Policy