E-CCR Hosting!
Would you like to save time, resources & money by posting your
CCR on-line this year, but don't have your own website? Don't fret!! IRWA is pleased to present e-CCR hosting as a new benefit to our members. More information can be found on the CCR page.
ADMINISTRATIVE CONFERENCE!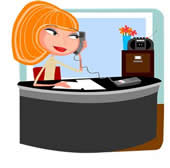 The 2nd Annual Spring Administrative Conference will be held May 8 & 9, 2014 at the Four Points by Sheraton in Fairview Heights. Registration is open now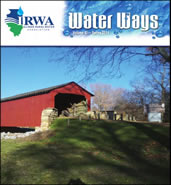 Read the current issue of Water Ways

On-line training - for more information
click on the training link

Rural Water Apps
Fill out water utility reports and documents in an easy, hand-held format, and then submit them by e-mail with Rural Water Apps. All documents are stored in a secure, paperless environment where the user can access them at any time. Off-site storage provides security from loss in case of disasters.
www.nrwa.org/gocanvas
Governor's Clean Water Initiative to Address Wastewater and Drinking Water Infrastructure Needs in Illinois
Governor Quinn's announced in his state of the state address on January 29, 2014, that the available funding for the Clean Water Initiative will be doubled to $2 billion, please visit www.CleanWater.Illinois.gov
for more information
WAGE SURVEY

Please take our Wage Survey. It is completely anonymous, and it will help compile a list to help you and your fellow operators.
This is still an ongoing project - we do not know when it will be completed, but continue to check this space for updates.
Thank you for your participation!