PROGRAMS AND BENEFITS FOR IRWA MEMBERS THROUGH NATIONAL RURAL WATER ASSOCIATION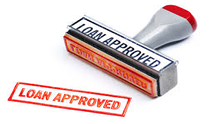 The Rural Water Loan Fund (RWLF)
is a funding program specifically designed to meet the unique needs of small water and wastewater utilities. The RWLF provides low-cost loans for short-term repair costs, small capital projects, or pre-development costs associated with larger projects. The RWLF was established through a grant from the USDA/RUS, and repaid funds used to replenish the fund and make new loans.

Locate Products and Services for the water and wastewater treatment industries
Fleet Program

The Ford Fleet Program for 2022 was suspended by the Ford Company for this year for all associations across the nation due to lack of inventory at dealerships. Their hope is to be able to offer NRWA's small systems' membership the discounts on the 2023 models next year. Until that time, the fleet program has a $500 discount on 2022 vehicles that are purchased at the dealership.
Chrysler still has their program in place and information can be found about that here
Program Details
Water/Wastewater systems must be current members of State Rural Water Associations to be eligible
There is no limit to the number of vehicles that can be purchased under the program
Incentive pricing is deducted off the factory invoice
Fleet vehicles must be in service for a minimum of 12 months or 20,000 miles
Vehicles must be registered and operated in the United States
Smart Websites
Rural Water Impact is the industry leader in professional, cost effective websites – custom designed for rural water systems. Rural Water Impact's web solutions utilize tried-and-true principles of web design and usability standards, enabling water utilities to be more efficient, effective and professional in servicing their customers. Utilities benefit from a professional web presence as their site provides customers a greater level of information and service. This ultimately increases overall customer satisfaction and confidence in the utility. For information please call 1-888-551-4815 or visit either of their websites: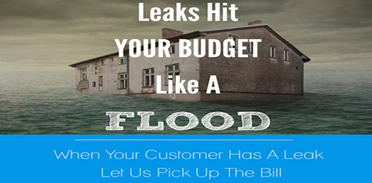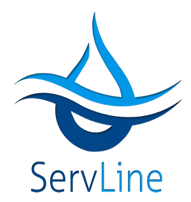 Residential Service Line and Leak Adjustment Program ServLine is a new and unique insurance program that covers water loss with no deductible, as well as repairs or replacement of a customer's water and sewer line in a timely fashion. ServLine is a full service program backed by Hanover Insurance Company – not a warranty program. The difference is that warranty programs only cover water line and sewer line repairs, and don't provide leak adjustments for the utility and the customer. For more information follow this link or call them at (833) 938-2193.