Conferences
IRWA holds 3 conferences a year filled with water and wastewater training sessions, and our Associate members are also present displaying their most recent products. The conferences are also attended by members and non-members; however our members receive a discount.
Exhibitor information is usually mailed out 3 months before each conference to our members. Non-members will receive the mailing 2 weeks later. To be added to the mailing list, e-mail Heather
We take requests for speakers throughout the year. If you would like to be a presenter at one of our conferences, please submit this form to the IRWA office.
See the home page under "Upcoming Events" for conference registration links!
Annual Conference
Our annual conference is a 2 1/2 day event with training sessions with around 13 credit hours. 115 exhibitors set up for 2 days and will be happy to tell you about their latest products and services. The next conference will be held at the Keller Convention Center in Effingham, IL on February 20-22, 2024.
Northern Conference
This is a conference held in the Northern part of the state and is a smaller scale conference than our annual. During the 2 day conference you can sit in on sessions and receive around 10 credit hours, and visit with 40 exhibitors. The next Northern Conference will be held at the Radisson Hotel & Conference Center October 17 & 18, 2023.
F.A.Q.'s for Annual and Northern Conference Exhibitors
Q. How many people can we have working in our booth?
A. As many as you like
Q. How much does it cost to have additional personnel in the booth?
A. Extra badges don't cost anything, however, meals are not included so meal tickets will need to be purchased if wanted.
Q. When is set up?
A. Set up can be either the afternoon prior to conference or the morning of the first day of conference. However, booths must be set up by opening.
Administrative Conference
This conference is for the admin and office staff. It is a day and a half dedicated to sessions like Healthcare, Risk Management, Human Resources, Accounting and much more. The next Admin Conference will be in 2024.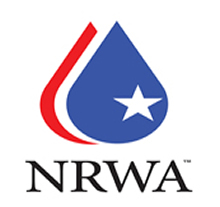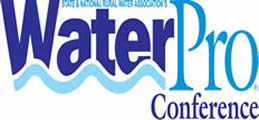 WaterPro Conference is the annual conference of the National Rural Water Association.

WaterPro is designed to bring together water and wastewater utility systems. Large and small, municipal and rural for sessions in operations, management, boardsmanship and governance.

At the WaterPro Conference, you'll find an exhibit hall jam-packed with new products and technology that will keep you up to date on the ever-changing needs in the water industry.