Training at Your Fingertips!
UPDATE 2/1/2022 - IEPA is allowing the use of these courses for training purposes.
Operator Basics Training Series 2005

IRWA does not have any of these left in stock to send out.
Download it to your computer from Montana Water Center (scroll down to the 2nd CD in the list)

This CD has several options for credit hours depending on the courses you take. The courses include Groundwater, Surface Water & Wastewater Lagoon Systems. There is 24 credit hours total. Course ID #1977

Source Water Protection


10.43 credit hours are available on this CD. There are a few training options on this CD but ONLY THE SOURCE WATER PORTION IS AVAILABLE FOR CEU'S!
Please note: This CD requires Flash Player to work. Flash Player is obsolete on most newer computers so these may not work for you.
Request this CD from our office (free)
Course ID is #14128. When you have completed the course - you may use this submission form to send to IEPA along with your certificate for proper accreditation.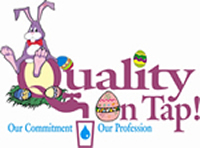 Illinois Rural Water Association
3305 Kennedy Road; PO Box 49
Taylorville, IL 62568
Phone: 217-287-2115
Fax: 217-824-8638
Email: ilrwa@ilrwa.org
Privacy Policy